4 days ago
Welcome to Summit High School, home of the Tigers! For Attendance, please call (970) 368-1106.
Yearbooks
Yearbooks are available for purchase exclusively from Jostens! They are $70 and price goes up after December 31st!
Please order yours HERE now!
Weather Delays are Possible-Have you signed up for Code Red Alert system yet?
DAILY SCHEDULE in the event of a two hour delay, as determined by our Superintendent, Transportation Department, and District Safety Coordinator.
District Master Plan and Design Advisory Group
8 months ago
SHS Design Advisory Group
#BuildingVISION2020 is off the ground! Every school has created a Design Advisory Group of Teachers, Staff and Parents to help design 21st Century learning environments, and in some cases new classrooms! Cafeterias! And gymnasiums! If you're interested in finding out more, talk with your principal or visit our Webpage -
Facilities: Building VISION2020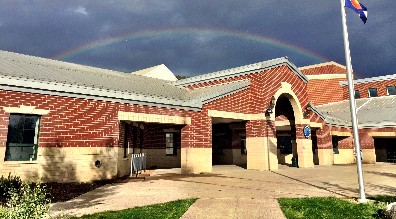 SHS Celebrates Success
about 1 month ago
SHS has multiple successes throughout the school year
Please check out some of the amazing accomplishments by our students and staff during the 2016-17 school year HERE!
Our PRIDE leaves a lasting legacy
We strive to continually grow and teach so that the next generation of learners can achieve far beyond the classroom. Ranked 48 out of 345 Colorado schools, awarded the Governor's Distinguished Improvement Award, and a 94% Graduation Rate are just a few of our accomplishments. Read more about us HERE!
Class of 2017 Photos
about 1 month ago
Congratulations to the SHS Class of 2017!
Professional photos from our 2017 Commencement ceremony are available for purchase from Studio Kiva. Please visit their website HERE for more information!